Subject Code & Title: LML6005 Visa Compliance And Cancellation
Assignment Type: Assessment Task 2
Content 30%
Accurate answer to question
Accurately identifies and cites the law policy and/or ethics relevant to the facts provided.
Understanding 50%
Justifies answers by clear reference to the relevant facts and law.Clearly identifies and discusses the issues raised by the facts.
Expression 20%
Presents information clearly and logically in a businesslike manner.
LML6005 Visa Compliance And Cancellation Assessment Task 2 – Victoria University Melbourne Australia.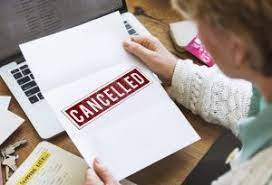 GRADUATE DIPLOMA IN MIGRATION LAW
SCENARIO:
Anna is a 32 year old citizen of Russia who has lived in Australia for one year on a Temporary Skill Shortage (subclass 482) visa. Her husband Frank is an Australian citizen. They live in Sydney in a small apartment that they purchased together soon after Anna arrived in Australia.Anna and Frank were so in love and all their friends and family would comment about how perfect they were for each other. Frank has a six-year-old son Michael from a previous relationship and Anna had quickly formed a strong bond with him.
One day, Anna's work shift finished early and she came home to discover that Michael was at a friend's house and Frank was having an affair with their next door neighbour Juliette. Anna was shocked she had never suspected anything! Anna flew into a rage and hurled a photo frame with a picture from their wedding across the room at Frank. Frank ducked but not quickly enough. The corner of the photo frame struck Frank squarely on his temple and he fell to the floor, hitting his head in the process. Anna screamed because Frank was now lying lifeless on the floor. She panicked and called the ambulance telling them that an intruder had broken in and attacked her husband. The ambulance came and took Frank to hospital, while the police took a statement from Anna about the intrusion that had taken place.
Two days later, Frank was alert enough to talk to the police, who wanted to hear Frank's version of events and find out if he could remember any details that Anna had not noticed. Frank was surprised when the police started asking him about the intruder. "No, no, no!" he exclaimed."There was no intruder. My wife attacked me!" The police officers looked at each other,wondering if Frank's injuries had affected his memory. Frank said "I am positive I am remembering it correctly. Our next door neighbour, Juliette, can confirm that it was Anna who caused my injuries. The police officers left and, after Juliette had confirmed Frank's version of events charged Anna with assault, making a false statement to police and perverting the course of justice. The police officers also applied for an apprehended violence order on behalf of Frank and Michael.
LML6005 Visa Compliance And Cancellation Assessment Task 2 – Victoria University Melbourne Australia.

Frank's medical team were astounded at how quickly he recovered and how lucky he was to be alive. His body had healed completely although he required regular counselling to deal with the traumatic events. Frank knew that Anna would still be angry about his affair and was afraid about what would happen if their paths crossed again. Truth be told he had been planning on leaving Anna soon anyway. While Frank knew that Michael would be devastated if Anna was no longer a part of their lives, Frank had to follow his heart and do what he knew to be best.
Anna was convicted of all three offences and was sentenced to a total of eleven months jail. She was released from prison last week and has sought your advice. She tells you that two months after arriving in Australia, she had been convicted of pushing an elderly woman at her local Aldi store. She explained that there was only one Special Buys rocking chair left and Anna was desperate to get to it first. Due to the elderly woman's injuries, Anna had been sentenced to three months jail, wholly suspended. It is clear to you that Anna is extremely remorseful about these two incidents and she is embarrassed to talk about the harm she has caused.
Anna has just received a Notice of Intention to Consider Cancellation under section 501 of the Migration Act 1958. She is in a panic because she has nothing and no one to go back to in Russia. Her parents died suddenly five years ago, she is an only child and she has never known her extended family. She had left her job in Russia on bad terms and sold her house to fund her migration. Anna tells you that her life is in Australia now, even though she has accepted that Frank will never consider reconciling. She is heartbroken that she has not had any contact with Michael since the incident and the thought of not being able to be a part of his life leaves her in tears.
Anna assures you that these are the only two times that she has ever been violent towards anyone in her life. She explains that she was still struggling to come to terms with the death of her parents and she had experienced significant culture shock when she moved to Australia that had affected her decision-making. However, she readily admits that this is not an excuse for her behaviour. While in prison, Anna completed anger management and respectful relationships courses, and she has regularly been seeing a psychologist since arriving in Australia, including while she was in prison. She gives you her psychologist's contact details and tells you that he is more than happy to write a report to confirm that her mental health has improved significantly during her prison sentence and that he is confident that she presents no risk to the Australian community. She also gives you a letter from her employer an Australian citizen who held Anna's job for her while she was in prison. In the letter, her employer explains that Anna is extremely reliable and her business had struggled while Anna was in prison so she would be financially affected if Anna was not allowed to remain in Australia.
QUESTION:
You are required to prepare a submission to the Department in response to the Notice of intention to consider cancellation of the client's Temporary Skill Shortage (subclass 482) visa under section s501(2) of the Migration Act 1958.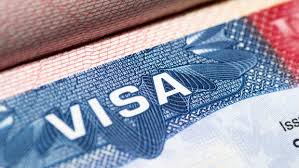 LML6005 Visa Compliance And Cancellation Assessment Task 2 – Victoria University Melbourne Australia.
You must refer to relevant legislative provisions including any Ministerial Directions and policy in support of your answer.