Subject Code & Title : LAWS 1021 Principles of Public Law
Word Count : 2000 words (10% + or -)
Weighting : 60%
Assessment Type : Essay
SUBMIT VIA : Learn online
LAWS 1021 Principles of Public Law Assignment 3 – Australia.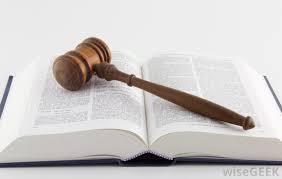 RATIONALE:
This assessment is a 2,000 word research essay that requires you to apply critical thinking skills in a structured analysis of one of the questions below. It will also test your ability to research and incorporate relevant additional primary and secondary sources into the analysis. The aim of this assessment is to demonstrate an understanding of key principles of public law explored in the course and of how the courts have interpreted and applied these principles when adjudicating on matters that concern the lawfulness of government actions. Therefore, you are expected to also demonstrate an understanding of both the context in which these issues have arisen, and a critical understanding of the variant judicial opinions including dissenting decisions in this space.
A marking rubric is included below to outline the key assessment criteria.
ASSESSMENT QUESTIONS :
The topic of your research essay is to be selected from one of the questions below:
1.The Australian Communist Party case and the Tasmanian Dams case both demonstrate that the doctrine of parliamentary supremacy may enable the dominance of legislative powers in times of national emergencies or when issues of significant national interest arise. What consequences does this have for public law doctrines such as the rule of law, federalism or the separation of powers (chose one of these doctrines in your analysis). NB You are not limited in your analysis to only these 2 cases or these doctrines.
2.Anti-terrorism measures adopted to protect the Australian community, and also the increasing 'criminalisation' of migration laws coupled with the 'stop the boats' policy, are both clear instances where the Australian government has enhanced executive powers that also appear to diminish the role of courts. Discuss this enhancement of executive powers with respect to one of these government measures.
3.Which do you think is more effective in protecting and promoting the role of courts and the exercise of judicial powers in order to protect us from intrusive or arbitrary government actions: the Boiler makers doctrine or the principle of legality? Why?
IMPORTANT NOTE: Depth of critical analysis is likely to yield greater marks than a broad approach to these questions. This means, for example, that you need not discuss every public law doctrine. Be discerning; be strategic. Identify, isolate and justify the focus of your analysis.
COURSE OBJECTIVES:
CO1. Develop an understanding and knowledge of some of the foundational principles of public law, using seminal High Court cases. Understand foundational constitutional principles. (GQ 1, 3,5)
CO2. Equip students with the skills needed to read and analyse judicial decisions and reasoning processes. (GQ 1, 2, 3, 4)
CO3. Develop an understanding of some of the more contentious aspects of public law through analysing the relationship between the three arms of government. Express knowledge of key principles of public law through an under standing and explanation of relevant High Court cases. (GQ 1, 2, 3, 4)
CO4. Instil the capacity to read and understand complex judgements. Explain the significance of case law from a legal, social and moral perspective. (GQ 1, 2, 4, 5,6)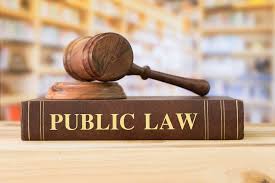 LAWS 1021 Principles of Public Law Assignment 3 – Australia.
FORMAT/STRUCTURE OF RESEARCH ESSAY:
1.This assignment is a research essay so should accord with usual essay writing conventions and include an introduction and conclusion.
2.Preparation of your argument should be guided by the critical thinking approach we have explored in the course. Remember this acts as a guide to support you in developing a logical structure and approach to critical thinking. Suggested steps to consider are:
a. Decide on your key argument or position – do you agree or disagree with the proposition posed by the selected question. Work on formulating your overall argument or position in one clear statement.
b. Develop a list of reasons to support your conclusion.
c. Evaluate this list of reasons:
o For consistency with legal authority;
o consistency with theoretical doctrines such as, federalism or parliamentary sovereignty, etc; or
o any other criteria you wish to identify.
d. Itemise your key points, for each point state:
o why it is relevant to the question;
o how it relates to the criteria you apply; and
o how it supports your overall position or argument.
e.Write your conclusion, with reference to:
o The position you advance;
o The criteria you apply; and
o The key points you have made in support of your position.
3.Working through the critical thinking steps provides a coherent approach to your analysis. This analysis should be supported by primary authority, including case law. Some tips of how to evaluate legal decisions in support of your arguments are provided in the table below.
This assessment requires you to ensure that all referencing is compliant with the Australian Guide to Legal Citation (AGLC).
Remember, when you use a source of information you must acknowledge and properly reference that source. The legal research workshop and library videos assist you in finding relevant resources in addition to those included in the course material.
Be discerning in what you cite as primary authority for any proposition on the law. Secondary sources are cited to explain, critique and review this law but are not usually legal authority for a statement on the law.
Please do not hesitate to contact me with any referencing inquiries while you are conducting your research.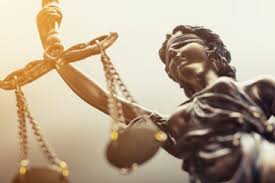 LAWS 1021 Principles of Public Law Assignment 3 – Australia.
EXTENSION REQUESTS :
Extensions for the research essay will only be granted in accordance with the Uni SA Assessment Policies and Procedures Manual. This means that extensions will only be granted on the basis of unexpected or exceptional circumstances for example work commitments or other study commitments will not suffice. Students must lodge an application for an extension via the Learn online course site at least two days before the due date for the assessment task unless the reason for the extension request is a last minute emergency and attach supporting documentation.